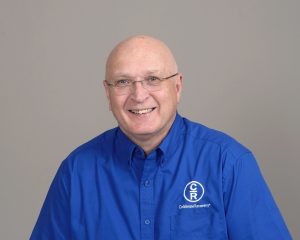 Pastor of Care and Outreach
Jim graduated from West Virginia Institute of Technology with a degree in Labor Relations and Labor Studies.  Prior to coming on staff at the church in 1999 as the Pastor of Care and Outreach/Missions, Jim worked for 20 years in the coal mining industry as a Labor Relations Consultant and Personnel Manager.
Jim is married to Jennifer. They share two children: Dennis and Katie, five Grandchildren, and one Step Grandson.  Jim enjoys anything that involves his grandkids, along with fishing and target shooting.
Major areas of responsibility include:
Visitation
Counseling
Outreach
Celebrate Recovery