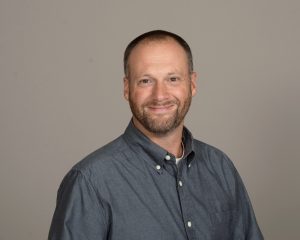 Dan Thyng
Lead Pastor
dthyng@johnstonchapel.org
Dan is a native of Massachusetts who became a follower of Jesus during his college years. He is currently working toward a Master of Divinity in Pastoral Ministries through Liberty Seminary. Dan has served at Johnston Chapel since 2013 in the role of Pastor of Student Ministries and Foreign Missions. Prior to joining the pastoral staff, Dan and his family were sent out by Johnston Chapel to serve as missionaries in Papua New Guinea with the Association of Baptists for World Evangelism.  Dan and his wife, Amy, have five children: Tyler, Kate, Claire, Ben, and Elijah. Dan enjoys the outdoors, including camping, fishing, and hunting. He is also an avid New England sports fan.
---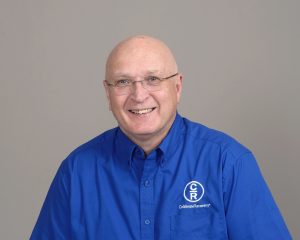 Jim Simmons
Pastor of Care and Outreach
jsimmons@johnstonchapel.org
Jim graduated from West Virginia Institute of Technology with a degree in Labor Relations and Labor Studies.  Prior to coming on staff at the church in 1999 as the Pastor of Care and Outreach/Missions, Jim worked for 20 years in the coal mining industry as a Labor Relations Consultant and Personnel Manager.
Jim is married to Jennifer. They share two children: Dennis and Katie, five Grandchildren, and one Step Grandson.  Jim enjoys anything that involves his grandkids, along with fishing and target shooting.
Major areas of responsibility include:
Visitation
Counseling
Outreach
Celebrate Recovery
---
James Walsh
Pastor of Student Ministry and Foreign Missions
jwalsh@johnstonchapel.org
James grew up in a Christian home and began his relationship with Jesus at the age of 12. James was very active in his home church growing up and during High School the Lord began to lay a burden for full-time ministry upon James' heart. He committed to serving the Lord in full-time ministry and went to Appalachian Bible College where he earned his Bachelor of Arts in Bible Theology with an emphasis in Pastoral Greek. While at Appalachian Bible College James met Sarah, they fell in love, and they were married in June of 2006. James was ordained in 2007 and shortly after ordination James and Sarah went to their first full-time ministry in Baxley, GA. James served as Associate Pastor working mainly with youth and children for almost seven years. Then, in July of 2014 God brought their family to Johnston Chapel where he served as Pastor of Children for three and half years. Beginning in January of 2018 James has been serving in the role of Pastor of Student Ministry and Foreign Missions. James is currently pursuing a Master of Divinity degree at Bible Baptist Seminary. God has blessed James and Sarah with four boys Josiah, Jeremiah, Joshua, and John. James loves spending time with his family, watching college football, and coaching little league wrestling.
Major areas of responsibility include
• Youth Ministry to include: Student Fellowships, Youth Group and Youth Small Groups
• Shepherding of the Youth workers and students
• Oversight of the Missions initiatives at the church including: Missionary care and communication, Mission trips and Head of the Mission Committee.
---
Jason Bowden
Pastor of Children and Oversight of Facilities
jbowden@johnstonchapel.org
Jason, originally from Georgia, began serving at a young age in ministry. He volunteered in youth and children's ministry and served on numerous short-term mission trips. He has a degree in industrial electricity and automated machine controls. After working three years in management in the commercial window industry, the Lord moved Jason into full-time missionary ministry at Heaven Sent Ministries here in Princeton. He served for 11 years as the Project Director leading mission trips, heading up logistics for large food packaging events and serving as IT director, among other things. He and his family were faithful members of Johnston Chapel during that time, serving in many of the children's ministries. In January of 2018, Jason became the pastor of children's ministries and also oversees the scheduling and maintenance of the church campus. Jason and his wife, Kristen, have four young children Sarah, Ella, Isaac and Hannah. They live in the country, just a stone's throw away from the church.  Jason enjoys camping, shooting sports, hunting, and working with his hands.
Major areas of responsibility include:
• Shepherding young children and their families
• Oversight of AWANA, Kids Club (Children's Church), Children's Bible Fellowships and Nursery
• Development of pre-teen discipleship programs and service opportunities
• Oversight of summer children's ministries
• Oversight of the church facilities
---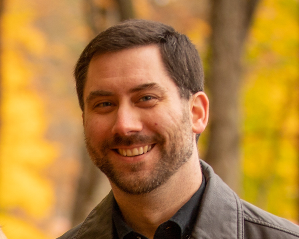 Paul Lemon
Worship Pastor
plemon@johnstonchapel.org
Paul was born into a pastor's family and has known ministry all his life. At the age of six, he accepted Christ as his Savior and Lord, and as a teenager, he knew God was calling him into music ministry. This call of God led him to pursue music degrees at Moody Bible Institute (BA Music Composition) and Southwestern Baptist Theological Seminary (Master of Music).
In addition to his calling and service in music ministry, Paul also serves in Christian higher education—currently as the Dean of Registration Services at Bluefield University (Virginia). To better meet the requirements of this educational calling, he has earned additional degrees in Business (MBA; Western Governors University), Education (Ed.S.; Liberty University), and Ministry Leadership (D.Min.; Midwestern Baptist Theological Seminary).
He and his wife Kiel met while they were both music majors at Moody, and they work together as a ministry team. They have two children, Josiah and Annika.
Prior to college in Chicago, Paul lived in Florida; northern West Virginia; and Fairfax County, Virginia; while Kiel grew up on the plains of Nebraska. After graduation from Moody and their marriage, the Lemons lived in Fort Worth, Texas; southern Illinois; Franklin, Tennessee; and now Bluefield, West Virginia.
Paul enjoys building or repairing—homes, campers, his Skoolie—and riding his Honda Shadow motorcycle.
Major areas of responsibility include:
· Worship and Music Ministry
· Audio, Visual, and Streaming Ministries
---